Gifts
All support is welcome! You can deposit to account
KBC 738-0125447-48
IBAN BE11 7380 1254 4748 - SWIFT/BIC KREDBEBB
of: Triángulo vzw
Donksesteenweg 105
2930 Brasschaat
You will receive a tax certificate for donations from 40 Euro per year. (EU) You receive the certificate for the year in which your gift is in our account.
Please write either nothing or gift in the announcement.
(No certificate may be given for sponsorship. For the tax authorities, gift and sponsorship are not the same: for sponsorship, a consideration must be provided and an invoice made.)
Gifts instead of presents
If there is something to celebrate, you may want to ask your guests to make a gift to Triángulo instead of bringing a gift.
You probably want to know who gave how much. You can agree on an announcement. Please contact us for this.
We cannot provide you with this information without prior notice. Please inform your guests that we will provide this information if they use this communication. If they don't want that, they can just write gift in the announcement.
Take an action
We are happy to tell you about the projects if you do an action for the benefit of our projects. That is possible with your class, association, group of friends, family ...
Please note: we cannot issue a tax certificate for the money collected. This is only possible for a personal gift that was transferred directly to our account.
No energy or time to take action? Then there are opportunities to raise money that do not require a lot of effort. And without anyone hurting himself.
A discussion pot
You sometimes make a pot when you drink something together. The amount is rarely appropriate. It is too much to just leave the surplus on the table. To redistribute it is not worth the effort. Then such a pot for Triángulo can be a good solution.
Duo legacy: sharing legacy and still getting more?
There is a possibility of duo legacy in Belgium With a duo legacy you can leave a part of your inheritance to a charity (such as Triángulo), while your heir has more instead of less!
With a dual legacy, the association pays both the inheritance tax for the part of your heir and for its own part.
Your notary can tell you whether this formula is beneficial for you (and us).
More explanation and example about duo legacy.
A notrmal legacy
Triángulo can also accept regular legacies. Do you have no family or friends to whom you want to leave (your entire) legacy? Then you might want to decide for yourself where your money goes. You can then prepare a will for the benefit of npo Triángulo.
You don't have to give anything away while you live, but you can already get a picture of what will happen to the money you leave behind. And you can be sure that you will not be forgotten.
Our association is accredited to issue tax certificates and can receive (duo) legacies. A mention in the guide for donations and legacies is not necessary. An entry in this list only means that the association paid to be listed here.
BBQ becomes buffet
BBQ in September is canceled. Note NEW DATE: BUFFET Sunday, November 10, 2019! so NO BBQ IN SEPTEMBER - BUT BUFFET Sunday, November 10, 2019! From now on every year on the 2nd Sunday of November.
Where ? In the meeting center De Magneet, Egemstraat 47 in Pittem (right next to the sports center.)
Cozy, tasty, and a great opportunity to chat with Freddy, friends and family and members of the association.
In Guatemala
Teleradiomaratón
Throughout the year, various groups and communities in and around El Tumbador are committed to raise funds for the rehabilitation center. (With tombolas, preparation and sale of meals, ...). The radiomaratón is the highlight and the annual final. All proceeds brought together. The result has risen sharply in recent years..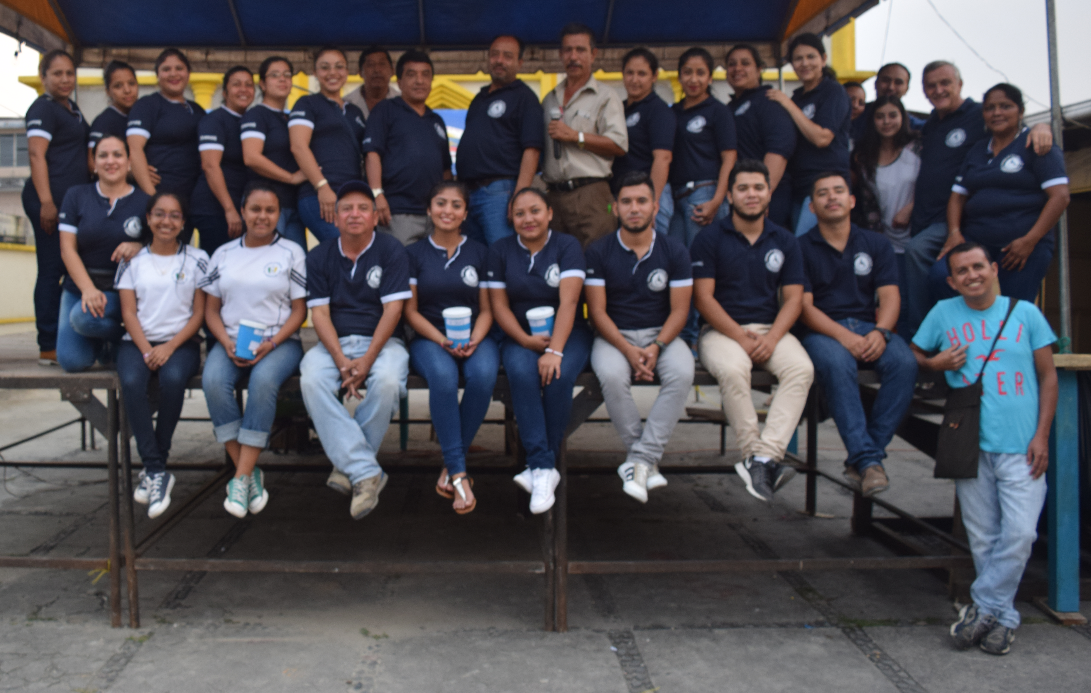 ---
In 2018, they used, among other things, a brochure about the new center as info at the radiomaratón. Click on the link to read this this folder as a word document..