The projects are: a school, a rehabilitation center and a medical center. The borehole with potable water still supplies all projects. This well and various structures were realized with the support of the province of West Vlaanderen. The cooperation of the people in El Tumbador, as well as our sympathizers, GROS Brasschaat and various others, make the practice possible. Thank you all very much for that!
School
The ''Colegio de los Santos Reyes de Tumbador'' has a good primary school, a kindergarten (párvulos) and a lower secondary school. Last year there were 230 pupils.
There are plenty of state schools, but the quality is not always as high, sometimes even bad. And that while good education is the best way to break through the circle of poverty.
The emphasis is not only on theoretical education. There is also a lot of attention for self-development, formation of one's own opinion, respect for themselves and others.
We do not give individual scholarships, but support the operation of the entire school. Thereby the school fees can be kept so low that everyone can pay it.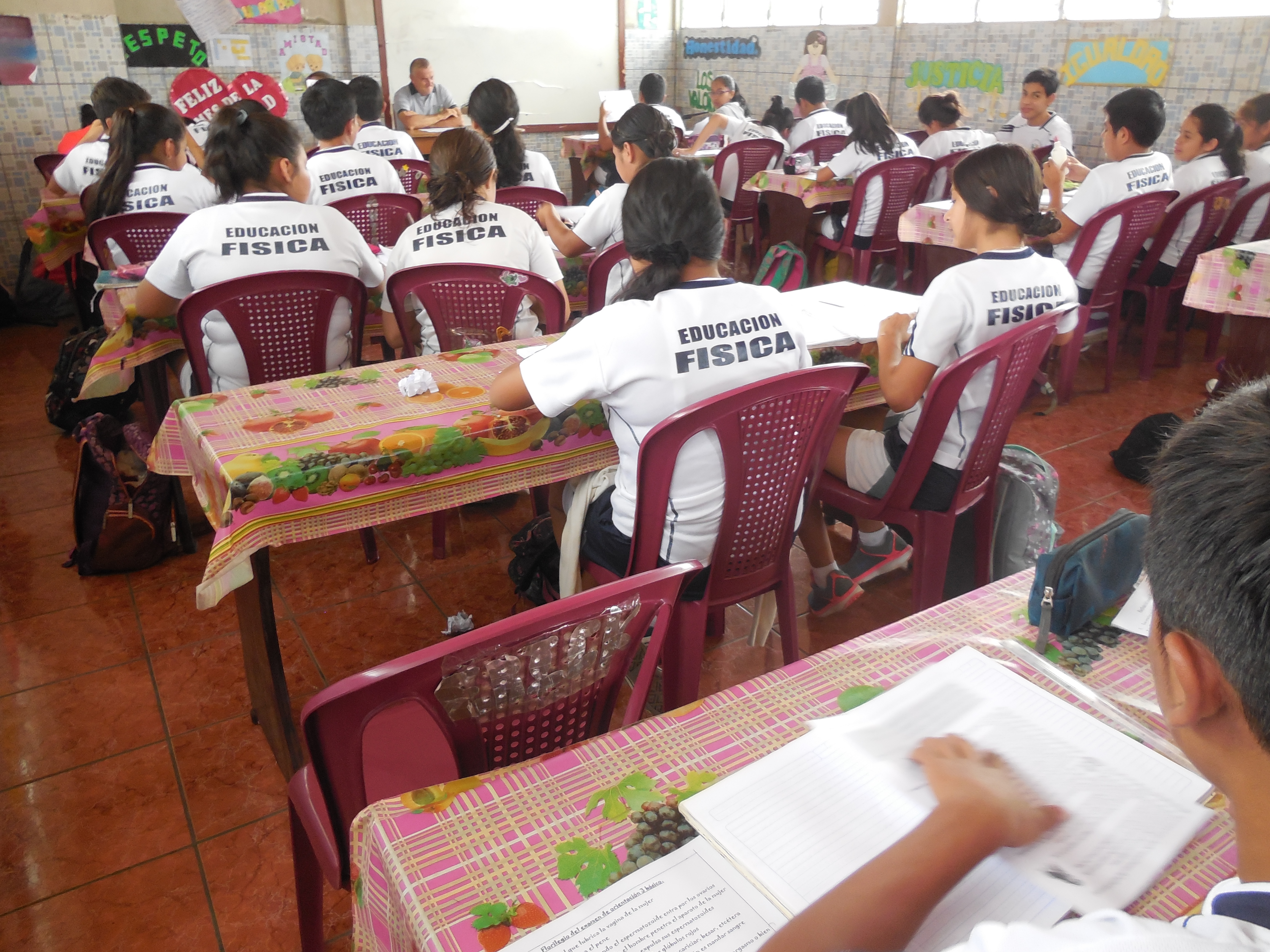 Rehabilitation center
Treatments are free in the rehabilitation center. There is physiotherapy, hydrotherapy, occupational therapy and "educación. especial" (special classes).
The age of the patients varies from a few months to occasionally more than 90 years. The pathology is also very miscellaneous, from small to very large limitations. Many patients require both physiotherapy, occupational therapy and special classes. A few also hydrotherapy.
Medical Center
Consultations, lab examinations, ultrasound for pregnant women and selling the prescribed medication are done at a very economic rate.
The doctor, the doctor's assistant / secretary and laboratory technician receive their wages from the association. The dentist works as a self-employed person. In exchange for the use of the practice, he treats our students and the patients of the rehabilitation free of charge.